XenMobile is a comprehensive solution to manage mobile apps, data and devices, available both on-premises and in the cloud. Users have single-click access to all of their apps from a unified corporate app store and IT can easily configure, secure and support mobile devices. With XenMobile technology, IT can meet their compliance and control needs while giving users the freedom to experience work and life their way.
More flexibility for employees
Employees can work where they're most productive, with the device they prefer. Cognitive science research has revealed that the No. 1 indicator of happiness at work is the ability to get work done. As such, companies that fail to provide the right tools for their employees will see productivity suffer as employees try to find workarounds and put less energy into their work. As a result, employees become frustrated, customer experience falters, and the whole business struggles. Digital workspaces help mitigate this problem by providing contextually aware tools that help employees get their work done and become customer obsessed.
Better security and privacy
Digital workspaces give administrators insight into how and where employees are using devices and can help mitigate threats through features such as remote wipe or restricting network access from unsecured public Wi-Fi networks. Cloud workspaces have the added benefit of running on a secure public cloud platform while still allowing users to use the devices of their choice. Other technologies, like local virtual desktops and EMM, can help tech management to separate sensitive corporate data from employee devices using virtualization and containerization tools.
Digital workspace technologies reduce the management burden for IT because they provide visibility into multiple form factors in a single console, lessen the need for individual imaging of PCs, and ease interoperability issues between applications, among other benefits. For example, local virtual desktops offer centralized image management and control that allows administrators to deploy, update, wipe, and restore the "guest" desktop instances on demand. Nativeapplications-as-a-service technologies make it easier to deploy and manage complex applications like Adobe Photoshop by hosting them in the cloud and offering users a local option once the app is fully downloaded.
Some digital workspace technologies, like VDI, get a bad rap for being very costly. While this is true for VDI, it's not necessarily so for some of the new digital workspace technologies. Desktop-as-a-service (DaaS), for example, offers a pay-as-you-go model, which can drastically decrease the costs of licensing, bandwidth usage, and keeping instances running when they're not in use. Session-hosted cloud desktops can further decrease costs, as they have a smaller footprint and require less computing power than larger players in the market.
Your internal customers expect you to be as agile as they are
In today's world, customers have access to information, products, and your company from any device, at any time, and from any location. In order to serve them better, organizations too must evolve to meet the customer in their moment of need, and that means investing in tools that allow employees to engage customers through multiple channels. For example, 62% of information workers today say that they expect their companies will provide them with the mobile devices they need to do their jobs.
Securely enable employees to use
personal mobile devices for work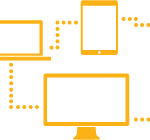 Device freedom without any IT stress
With the demand for BYOD increasing, IT needs the ability to securely manage apps and devices. Citrix XenMobile enables IT to manage mobile apps and devices across platforms, all from a single console. With single console mobile management, IT can set policies to meet security and compliance measures, while employees still have the freedom to choose their own device.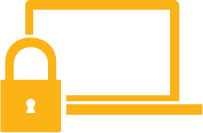 Secure company data without managing the device
Citrix XenMobile provides a mobile application management (MAM) solution that eliminates personal privacy concerns for employees. Without the need for device enrollment, IT admins can apply app-specific policies, such as single sign-on or remote wipe, as well as inter-app workflows. With a MAM-first approach, personal and work coexist on the employees' mobile device without compromising the security of company data.

Provide workers with the tools they need to be productive on their personal device. XenMobile secure productivity apps, optimized for the business user, give the same business features that users would expect from their desktop apps. The integration of secure productivity apps and workflows enables productivity on their personal device. IT admins centrally manage the apps across different platforms, minimizing BYOD management complexity, and maximizing mobile productivity.
Deploy Citrix XenMobile in as little as two hours and get full access to mobile device management (MDM), mobile application management (MAM), mobile content management (MCM), secure network gateway, and enterprise-grade mobile productivity apps in one comprehensive enterprise mobility management solution. XenMobile enhances the user experience on BYO or corporate devices, without compromising security. Let Citrix and our partners help you manage your XenMobile environment.
Article -
XenMobile: Product Overview
Article -
The Revolutionary Way to Mobilize Your Business
Article -
Mobile Application Management Advantages
Article -
Five Signs It's Time for Mobile Workspace Delivery