Only Citrix provides a complete virtual app and desktop solution to meet all your needs from a single, easy-to-deploy platform. Give employees the freedom to work from anywhere while cutting IT costs. Deliver Windows, Linux, web, and SaaS applications or full virtual desktops to workers on any device, anywhere.
Why XenDesktop and XenApp?
Boost productivity with anywhere access
XenDesktop and XenApp empowers employees by enabling them to work anywhere. It makes today's workforce completely mobile by delivering Windows and Linux applications and desktops to any device with a high-performance experience.
Protect sensitive information
Windows and Linux apps and desktops are maintained in the datacenter with granular access policies and advanced monitoring, which guarantee that access remains secure and intellectual property and sensitive information stay safe.
XenDesktop lets employees securely access IT-issued apps and desktops straight from their personal devices. This gives them the freedom to use the latest and greatest technology without requiring IT to support new hardware.
Deliver engineering and design apps to any device
XenDesktop and XenApp securely delivers real-time, high-definition access on any device to 3D professional graphics applications used by designers and engineers.
Reduce cost and complexity of application and desktop management
XenDesktop and XenApp is an industry-proven solution for improving operation efficiencies, streamlining application management and reducing costs.
Reimagine App and Desktop Delivery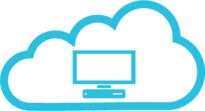 Adaptive to changing business needs
XenDesktop and XenApp can address a broad range of use cases by delivering a full desktop or just applications based on an individual employee's role or device. A rich set of capabilities and flexible architecture enable IT to be more agile in a rapidly changing workplace.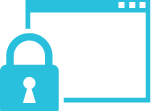 XenDesktop and XenApp reduces the risk of data loss and prevents unwanted intrusions by securely delivering access to business applications on demand to any user, anywhere. The mechanisms employed are certified to Common Criteria and FIPS 140-2 standards, further demonstrating the "secure by design" aspect of XenDesktop and XenApp.

High-definition experience (HDX) from any device
HDX technology delivers a superior user experience on any device. HDX goes beyond any competing solution to ensure employees have a native-like experience wherever they are, even when network connections are less than ideal.
Remote access is quickly becoming a regular part of work for more and more people. By making user experience a top priority, Citrix delivers a solution that goes beyond simply enabling remote access to give people what they really need and want: simplicity, consistency and a high-definition experience no matter how or where they work
Article -
The Citrix Advantage with Windows 10
Article -
Get The Most Out of XenApp and XenDesktop
Article -
The Top Three Reasons To Deliver Web Apps With App Virtualization
Article -
Getting Started with XenApp and XenDesktop