A value leader in the virtualization space, XenServer is an open source platform for cloud, server and desktop virtualization infrastructures. Organizations of any size can install XenServer in less than 10 minutes to virtualize even the most demanding workloads and automate management processes, thereby increasing IT flexibility and agility and lowering TCO. With a rich set of management and automation capabilities, a simple and affordable pricing model and optimizations for virtual desktops and cloud computing, XenServer is designed to optimize datacenters and clouds today and in the future.
Transition your infrastructure to an
app-driven, software-defined network
Compared to the advancements in compute and storage virtualization, networking has fallen behind in fully realizing the promise of enterprise cloud computing. The dynamic nature of cloud services requires a new level of flexibility and scalability, which goes beyond the capabilities of today's data center networks. Transitioning to software-defined networking (SDN) incorporates programmability and agility into your network, enabling it to keep pace with business demands.
Build a microservices architecture
with a DevOps-friendly ADC
Business agility requires an IT infrastructure that can respond to market changes quickly. You need to be able to transform your monolithic apps into containerized apps, ship code faster, migrate from a single data center to a multi-cloud environment. And your DevOps team needs the right tools and solutions to help make this happen. A cloud-native, DevOps-friendly ADC in a Docker container is the simplest way to get you started toward building a microservices architecture.
Consolidate legacy load balancers
With increased data consumption in today's mobilized business world, supporting higher workload volumes is a growing challenge for traditional data centers. Citrix makes it practical and possible to support higher workloads with fewer data centers and less network infrastructure, by using consolidation technologies.
Build a more profitable mobile
operator network
The age of 5G and IoT is coming, and communication service providers need to be able to easily deploy high performance, highly scalable, network services which drive customer experience and generate new revenue streams. At the same time service-providers are evolving to a new type of network architecture which promises flexibility, agility and significant CapEx and Opex reduction as a fully virtualized network is rolled out.
In the face of new application architectures and evolving data center technologies, our software-based ADC simplifies deployment across any form factor, any hypervisor, any cloud. And our single API and management platform provides interoperability with any orchestration platform.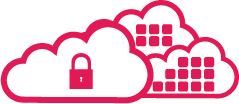 Hybrid/multi-cloud manageability
Organizations today need to run their applications in both local and cloud-based data centers to optimize resources. Citrix NetScaler offers real-time analytics and end-to-end visibility of your entire application infrastructure—regardless of where the applications live.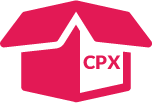 DevOps and microservices architectures are changing the way apps are built and managed. Citrix NetScaler allows you to bridge the gap between your traditional and DevOps apps by providing unified capabilities and management through a single console.

Application and infrastructure intelligence
With Citrix NetScaler, you can harness application and infrastructure intelligence to become more data driven and improve the user experience. Manage, monitor, and troubleshoot your entire infrastructure from a single, unified console. Use real-time analytics to identify and address app performance and security issues.

NetScaler offers a flexible license model that allows you to dynamically scale your application delivery infrastructure to respond quickly to changing conditions resulting in protection of your investment. All your NetScaler devices share the same pool of licenses, whether they're in use at one data center or are distributed around the world.

Application security efficacy
NetScaler defends against cyber threats—both on premises and in the cloud—with full application security capabilities. Features including an industry-leading web application firewall give you complete DDoS protection, strong identity and access management, and deep threat visibility.

The Citrix advantage: better integration with IT
If you are a Citrix customer, you can benefit from NetScaler's deep integration with XenApp/XenDesktop implementations. By adding NetScaler, you'll get extended security, deep visibility, simplified user experience, and intelligence application access control.
NetScaler brings to enterprise IT leaders multiple advanced technologies that were previously available only to large public cloud providers – helping organizations build enterprise cloud networks that embody the characteristics and capabilities that define public cloud services, such as elasticity, expandability and simplicity.
Article -
Securing Virtual Desktops Infrastructure
Article -
The Foundation for The Next Generation of Datacenter Security
Article -
NetScaler: The Definitive Guide
Article -
Application Delivery Controller at a Glance